Get Organized
Get Organized is a fun, easy-to-learn, card/dice game
About the game GET ORGANIZED:
- 2 to 5 players
- About 10-30 minutes per game
- Easy/quick setup and cleanup
- Packs small for travel
- Fun for the whole family... well, maybe not for the kids ;)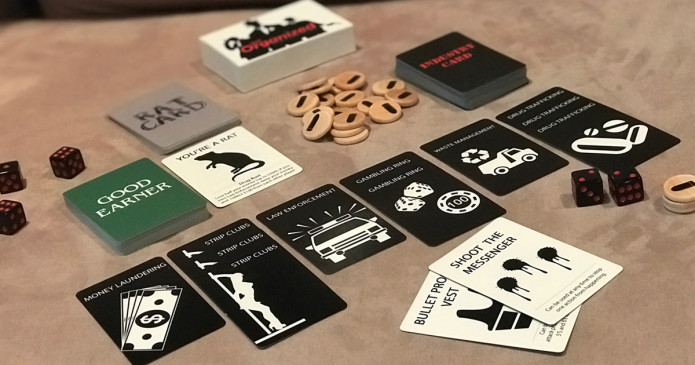 Quick summary of game play:
Each player begins with one of each "Industry Card" in play, which has a point value.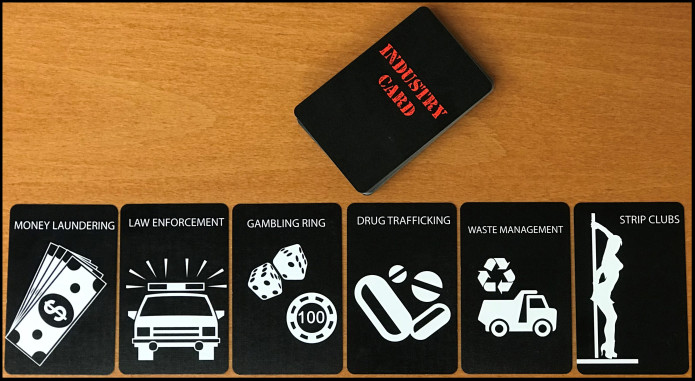 Players want to collect additional Industry Cards before their opponents so they can take over the industries, gain more points and win the game.


Each turn starts with the player collecting money and then choosing whether to save their money or purchase bullets and/or Industry Cards. Then they may attack other players in an effort to take over more industries. When a player takes over an industry, they get the benefits of owning it.
For example, the owner of the "Money Laundering" industry earns money every time another player collects (because they must launder the money).
Each time control of an industry changes hands, the new owner gets to pull a "Good Earner" card, which can played immediately, or saved to be used at any other time.
Here are just a few examples of Good Earner cards: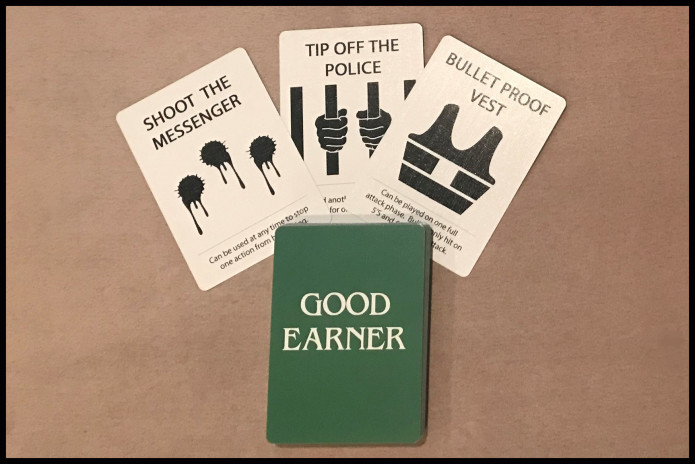 Ultimately, the goal is to have over 100 points at the end of a round. Player position is an important part of the strategy, because the person who goes first in a round becomes a target if they get to 100+ points.
The player with the most Industry Cards in play at the end of each round is the "Rat." They go first in the next round... which is usually a bad thing.
Winning this game requires a balance of cash-flow management, attacking at the right time, and keeping count of other player's Industry Cards in play to avoid becoming the rat.

Expansion Pack Included:
The game comes with an expansion pack to be added after basic game-play has been mastered. The expansion includes character cards that give each player special skills and rat cards to be pulled by the rat at the end of each round.
Here is an example of a Rat Card:
Download
Click download now to get access to the following files:
GO Rules 2018-08-09.pdf
159 kB
Get Organized Printable Version.pdf
697 kB